The Melbourne International Film Festival is just over 2 weeks away. Celebrating it's 68th year, the program for MIFF 2019 was unveiled last week, announcing the largest line-up in the festival's history. Over a massive 18 days (August 1-18), the festival will screen 259 features, 123 shorts and 16 VR experiences from 78 countries.
There is a lot of ground that needs to be covered (My schedule currently sits at 42 films). Luckily, Another Bloody Movie Podcast is here to dedicate their lives to cover all bases of MIFF. Because to quote Xander Cage in GIF form: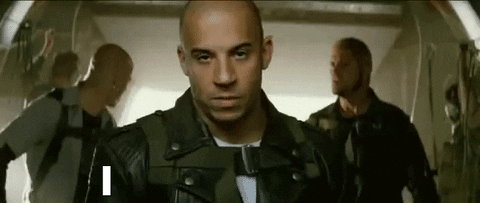 Join myself, my loyal co-host Erik Tischer and special guest, George Kapaklis from Take 42 Productions as we break down the program and discuss what we are most excited for at MIFF 2019. From the new festival venues, the big headliners out of Cannes, intriguing documentaries and the downright bizarre genre films in the 'Night Shift' strand, this episode is sure to help you in organizing your perfect MIFF schedule.
Listen to the episode on Soundcloud below.
Be sure to stay tuned to ABMP and MovieBabble throughout August for comprehensive coverage of MIFF, so subscribe to stay up to date.
Information
Subscribe to Another Bloody Movie Podcast on Apple Podcasts.
Subscribe to Another Bloody Movie Podcast on Soundcloud.
Search for "Another Bloody Movie Podcast" on all other third-party Podcast apps.
Do you have a bad movie for us to dissect? Email us your requests for ABMP's next installment of Film Fiasco at anotherbloodymoviepod@gmail.com.
---
Follow MovieBabble on Twitter @MovieBabble_ and Follow Sean @seanhub_
Thank you for reading! What are you thoughts on MIFF 2019? Comment down below!
If you enjoyed this article, subscribe to MovieBabble via email to stay up to date on the latest content.
Join MovieBabble on Patreon so that new content will always be possible.
What movie topic should I discuss next? Whether it be old or new, the choice is up to you!