Welcome back to our rankings of every Disney live-action remake from the 90's to now! Click here if you want to see the list so far.
And now, on to our Top 5!
#5: Pete's Dragon (2016)
Take the nostalgia goggles off and you'll find the original Pete's Dragon isn't that good a movie. It's cloying, its musical numbers drag on, and the titular dragon is hardly in it thanks him being "invisible" for most of the runtime. That said, when news broke that it was getting a complete overhaul, the backlash was something fierce. Audiences and critics proved the hate was unwarranted, however. This remake draws from "a boy and his x" classics such as ET and The Iron Giant to create a story that we may have seen already; but is just as bittersweet as the ones that came before it.
Elliot the Dragon's redesign is unique and manages to be both adorable and threatening. The film also improves on the original by making Elliot part of a local folktale instead of handwaving his existence. But the heart of the story is Elliot's relationship with Pete. I always give kudos to child actors who can pull off a believable interaction with what's basically thin air. Oakes Fegley does so in spades; by the time he and Elliot have to say their final farewells you will be in tears.
Sure, it's not perfect. Six years alone in the woods does seem like an unusually long stretch of time, even with a dragon companion. I'm flummoxed as to how eleven year-old Pete has forgotten little things like how to eat a sandwich when he returns to civilization. And Karl Urban's designated antagonist is like if every Captain Planet villain was compressed into one and dressed in more subtle clothing. But Robert Redford and Bryce Dallas Howard are congenial and form a genuine connection with Pete. Never has the forests and mountains of the Pacific Northwest appeared more inviting. A true companion piece to the number one pick on this countdown, which released earlier the same year.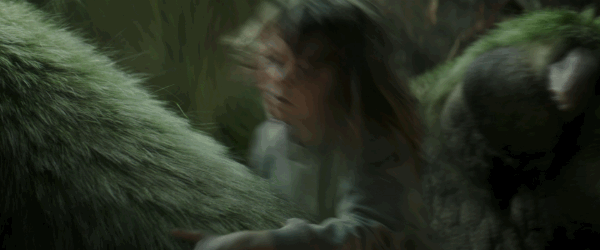 #4: Cinderella (2015)
The first live-action remake to feel less like an edgy re-imagining and more of a true spiritual remake. Kenneth Branaugh lights up the screen with his signature flamboyant style and eye for casting: regulars Derek Jacobi and Stellan Skarsgard bring a grounded touch to their comic animated counterparts, Helena Bonham-Carter makes the most of her one scene as the sweet, ditzy Fairy Godmother, and Cate Blanchett's Wicked Stepmother manages to be threatening and manipulative but sympathetic. The real show-stealer, however, is Richard Madden's Prince Kit. He gives the original bland Prince Charming of the story some much-needed personality and charm. Instead of a trophy, he finally feels like a character in his own right.
Branaugh's Cinderella feels as though it takes many aspects from the best versions of Cinderella and rolls them into one. The one downside to this is it feels like if you've seen this Cinderella, then you've seen them all. Also, while it has good intentions, the attempts to appear more modernly feminist feel more like a step backwards. Compared to her '50's incarnation, Lily James' Cinderella is a bit of a pushover. During the climax, the animated Cinderella fought tooth and nail to escape her imprisonment, while James waltzes around the attic in a haze. It's only thanks to the mice intervening that the prince even learns she's locked up at all. Still, it looks gorgeous, and captures the feel of the original fairy tale that few of these remakes can.
#3: 101 Dalmatians (1996)
You'd think Disney would be barking up the wrong tree with a live-action 101 Dalmatians, especially with a script by pre-retirement John Hughes. While it is over-the-top and loaded with ham, it still borrows the original's playful spirit while creating its own identity. Then again, both this and the animated Dalmatians were among my favorite Disney films growing up, so perhaps I'm a bit biased. Like in 1994's Jungle Book, the animals don't talk, but still have plenty of agency to thwart Cruella DeVil's fashion-minded machinations.
On that topic, it's impossible to speak of this DeVil without discussing Glenn Close. If there's any reason at all to watch this movie, it's for the sheer thrill of her giddy performance. The woman wears evil on her designer sleeves and loves every second of it. It'll be difficult to find another actress who can fill her formidable high heels (Emma Stone, our eyes are on you).
The effects are a decent blend of early CGI, real animals and animatronics; I can still recall watching a live show in Disney World's Hollywood Studios explaining how they combined them together. This got a sequel in the early 2000's appropriately titled 102 Dalmatians, but it's a watered down retread. You're better off sticking with the classics — the animated one, and of course, this.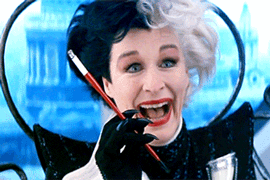 #2: Christopher Robin (2018)
Of all the remakes announced, I can't thing of anyone who asked for a live-action Winnie the Pooh film; especially one that focused on the least interesting character of the franchise. The trailer played it up as if it were another workaholic dad story. I speak on behalf of all 90's kids when I say we're sick to death of them. And yet, Christopher Robin very nearly took me by surprise.
The titular boy has grown up and is facing a new daily struggle more dangerous than heffalumps — adulthood. His conflict deals less with reconnecting with his inner child and more with balancing the idealism and lessons of youth with the responsibilities and hard facts of a grown-up life; his boss is threatening to fire half the staff unless Christopher can create a better solution to save his company. They make it clear that Christopher doesn't want to skip his family's vacation, but these things in life do happen. It's a joy to watch Ewan McGregor — and by extension, us — rediscover innocence and fun with our beloved childhood friends. The third act devolves into wacky CGI-character-in-the-real-world kid movie shenanigans; but until it reaches that point, it's the closest Disney will get to making something like Spike Jonze's Where The Wild Things Are.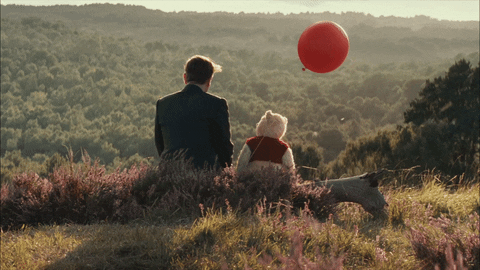 #1. The Jungle Book (2016)
Yes, I'm well aware this took the Number One spot on another countdown of Disney live-action remakes. But I can't help it. Out of all the remakes made so far, it is the best one. Despite many considering Disney's animated take on Kipling a classic, I could never get into it. I don't mind when stories are more character-focused than plot-driven; but the main character is an ungrateful little brat who keeps running his guardians through the wringer. The animals that pop in and out of his journey are far more interesting but spend too little time onscreen. All this turns a classic coming of age tale into a 70-minute directionless distraction.
Jon Favreau's The Jungle Book, on the other hand, fixes all those problems. Mowgli is now a caring protagonist capable of protecting himself and the jungle he calls home. There's a far greater balance between his stubborn naiveté and budding maturity. You don't want to see him fall into Shere Kahn's claws or Kaa's coils. He makes this journey ostensibly his own, and Neel Sethi knocks it out of the park. I don't see a child pretending to talk to a tennis ball; I see a boy forming deep bonds with tigers, bears, monkeys and wolves.
Keeping that in mind, the CGI is absolutely incredible. That Special Effects Oscar was well and truly earned. This is the new gold standard for creating photorealistic characters and locations. It doesn't seem likely this will become dated by the progressive march of technology anytime soon. Even with a new coat of realism, however, these are still the same characters everyone loves. Bill Murray's laidback charm lends itself to Baloo's inherent affability. Lupita Nyong'o tugs at your heartstrings as Mowgli's wolf mother. Idris Elba's mercenary tiger Shere Kahn is an even more frightening predator than his hand-drawn doppelgänger. And of course, Christopher Walken steals the show as King Louie, now a mobster-like giant orangutan.
Jon Favreau has gone on record stating how much love and respect he has for the animated Jungle Book. Yet he succeeds in finding the equilibrium between past and present that few of these Disney live-action remakes have. Favreau doesn't slavishly follow the original or throws it all aside for a story all his own, but instead deftly blends the two. All this lends to a remake that has a purpose and builds upon the film that came before it, without disrespecting it. The fact that the 2016 movie ends on the original, physical Jungle Book from the opening of the animated one shows that more than words itself. I give it my highest recommendation.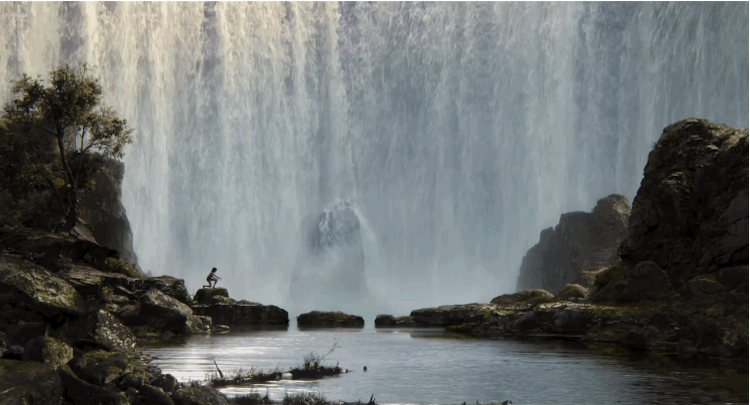 ---
Thanks for reading!  Do you have a favorite live-action Disney remake?  Comment down below!
If you enjoyed this article, please feel free to like, share, and subscribe.
Join MovieBabble on Patreon so that new content will always be possible.
What movie topic should I discuss next?  Whether it be old or new, the choice is up to you!