Quentin Tarantino continues his love for film and history (and film history) with Once Upon a Time in Hollywood, a sprawling story covering an actor and his stuntman and their declining careers in the industry. Oh, and also the Manson family and Sharon Tate come into play as Tarantino once again rewrites history. Given all of this, there's PLENTY to discuss.
Members of the MovieBabble staff break down some of the more noteworthy parts of the film in our Once Upon a Time in Hollywood Exit Survey. SPOILERS to follow.
---
Describe your overall enjoyment of the film with an appropriate GIF.
David Ober: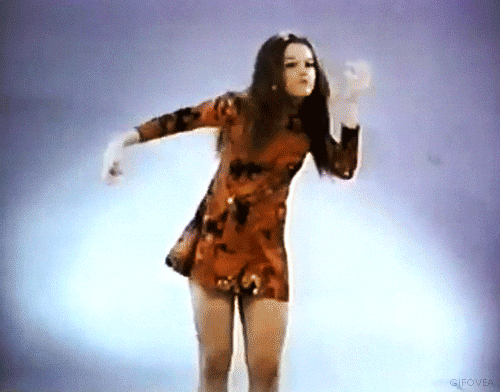 Adina Bernstein:
Collin Willis:
Michael Heimbaugh: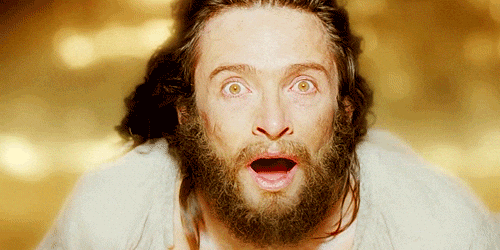 Olaf Lesniak:
Nick Kush: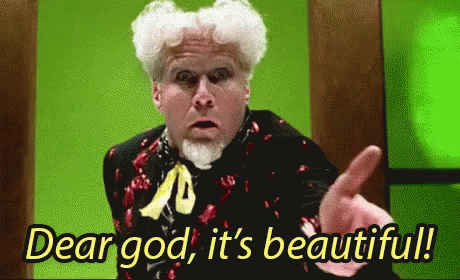 Who gives the better performance: Brad Pitt or Leonardo DiCaprio?
David Ober: Brad Pitt's laconic cool as Cliff Booth will get the most attention, but DiCaprio as Rick Dalton had the more difficult role, and he absolutely nailed it. My favorite part of the film was Dalton filming his guest appearance as the villain on a western TV show. I found his plunge into self-doubt and loathing powerful, and I couldn't help but root for him to pull out a win on set.
Adina Bernstein: Leo. I never thought of him as a character actor, but in this film, he played Rick as a character actor instead of a leading man.
Collin Willis: DiCaprio. I don't remember anyone telling Brad Pitt's character that he had done the best acting they'd ever seen…
Michael Heimbaugh: Leo got the meatier role, but Brad looks like he's having a lot more fun as Cliff. Both Pitt and Tarantino continue to excel at making total jerks seem completely charming, as they did with Lt. Aldo Raine.
Olaf Lesniak: Ooh, tough one. I'll end up going with DiCaprio just for the trailer scene where he's talking to himself and obsessing over messing up his line so much. That scenes had me laughing, but then again so did a good chunk of this movie.
Nick Kush: Leo definitely has the showier performance and is absolutely dynamite from start to finish, but I think watching Brad Pitt on acid might have been my favorite thing ever in the history of everything.
What was the best supporting performance?
David Ober: Newcomer, Julia Butters, as the pint-sized method actor, Trudi, absolutely stole her scene with DiCaprio. And their relationship turned out to be incredibly sweet.
Adina Bernstein: Margot Robbie. We think we know what is coming for her character, but we suspend belief until it gets to that point in the story and go on a ride with her through Hollywood.
Collin Willis: Dakota Fanning. She doesn't do a whole lot, and she's got maybe 8 minutes of screentime, but she kills it when she's on camera.
Michael Heimbaugh: I'd say Julia Butters as Trudi is a major highlight. I'm normally leery of "precocious smart-ass kid" bits in movies, but her scenes with DiCaprio are genuinely delightful and perfectly executed; she goes boot-to-boot with Leo and ends up winning. That kid's going places, you mark my words.
Olaf Lesniak: I'm biased towards Margot Robbie, although Rafał Zawierucha deserves some recognition for this little outing as Roman Polański. A small role, yet extremely accurate.
Nick Kush: It's a toss-up between Julia Butters and Austin Butler (I don't think I would consider Leo, Pitt, or Robbie as supporting players for the purpose of this question). The way Butters tells Leo, "sit" absolutely killed me and informed me of everything I needed to know about her precocious attitude. As for Butler, I can't say I was particularly familiar with him outside of a few smaller parts before Once Upon a Time in Hollywood, but he clearly has it. I'm looking forward to seeing how his career plays out.
What was your favorite scene?
David Ober: As you might tell, my favorite moments were when we followed Dalton while he filmed his villainous guest role. When he finally nails his scene and Trudi tells him that it's the best acting she's ever seen, I almost wanted to clap in the theaters.
Adina Bernstein: The scene toward the end when the dog attacks the intruders. I could have been only gory, but it was actually funny!
Collin Willis: Bruce Lee fighting Cliff Booth, because it's such a ridiculously cool thing that only Quentin Tarantino can get away with.
Michael Heimbaugh: I love that whole segment where Cliff drives back to his trailer (which is right next to a huge drive-in theater because of course it is), feeds his dog, eats Kraft dinner, and watches TV. It's the kind of uninterrupted slices-of-life that Tarantino does so brilliantly. (I'm surprised that I dug it so much and that it serves the movie so well, considering how annoyed I was by the unbroken shot of OB and the outhouse in The Hateful Eight. Either way, it's been interesting to watch QT adapt to a post-Sally Menke world.)
Olaf Lesniak: The last 10 minutes at Rick's house. My grin was widening as my jaw was dropping, and the flamethrower just cemented it. I was obsessing over how far it pushed it and for that, a part of me even felt guilty.
Nick Kush: Rick in the trailer is everything! I cried laughing from it ("eight goddamn whiskey sours!!!!!!!") but also wanted to leap into the screen and give him a hug. Cliff feeding his dog and Sharon watching her own movie are 1b and 1c for me.
How well do you feel Tarantino folded in the story of Sharon Tate and the Manson Family into the story? Did it feel responsible?
David Ober: I'll be thinking about this for a while. Right now, I much prefer his take than actually showing the Tate murders.
Adina Bernstein: It felt responsible and mature, but given that he rewrites history for the purpose of this film, I was ok with how that narrative thread ended.
Collin Willis: It was very reserved, but mainly because it wasn't the story he wanted to tell. I don't even think the name Manson comes up at all. The focus of the whole murderous affair was on Tate, and I think that was the respectful way to handle it.
Michael Heimbaugh: I think the whole thing — Tate, Manson, all of it — fits perfectly into Tarantino's continuing fascination with Hollywood iconography. He's created homages to classic film before, but this time he's actually telling a story using the real-life people who made those classic films. I was expecting Charlie himself to play a much bigger role in the whole story — but I suppose that he ultimately sort of does, albeit by way of the imposing presence of his pals at the ranch. Robbie is incredible as Sharon — using mostly just screen presence, she gives so much depth, color and agency to what could easily have been a total "nothing" role. Ultimately, though, the whole Manson mythology and Tate's stardom are used mainly as a backdrop and to establish a sense of place (that's not a complaint, mind you, just an observation).
Olaf Lesniak: I have a habit of avoiding any spoilers before movies, so that includes not looking more into the history if I'm not entirely familiar with it. I thought their inclusion felt like it was its own thing, never really affecting our main characters. It was playful and paid off in its weird way right at the end. I had a lot of fun with it.
Nick Kush: I think Margot Robbie is doing some pretty incredible stuff as Sharon Tate, and Tarantino films her as if she's an angel, a wonderful talent that deserves to be remembered for her life and not her death. Yes, the ending is comically violent, but I think there's also a richness to adding this piece of history into the narrative. It paints a loving yet damaging picture of Hollywood.
Where does Once Upon a Time in Hollywood rank among Tarantino's filmography?
David Ober: I would put this in the middle. I actually preferred Tarantino's last two movies, Django Unchained and The Hateful Eight, although I think I might be in the minority there.
Adina Bernstein: I'm not a big Tarantino film. The last film of his that I saw was Inglorious Basterds ten years ago. Both films, as I see it, are equal in stature.
Collin Willis: It's my favorite. I expect to be an outlier on this, but I'm also one of the three people that enjoys The Hateful Eight more than Django Unchained.
Michael Heimbaugh: 7th out of 9. Better than Reservoir Dogs, not quite as good as Jackie Brown. Might change on subsequent viewings. We'll see.
Olaf Lesniak: It's funny because this movie didn't feel as Tarantino-esque as his previous films, or at least he does things differently than the way he's used to. For example, there are not as many dialogue-heavy scenes and there are more action/reaction builds-ups and pay-offs throughout the film and not just in some designated spots. An appreciated change of pace. As for how it ranks among the rest, it's definitely in my Top 5.
Nick Kush: Shameless plug: Every Quentin Tarantino Film Ranked from Worst to Best
What's your letter grade of the film on a scale from F to A+?
David Ober: B+. There are some decisions in the film that I'm going to have to wrestle with, but I was still absolutely enthralled from beginning to end. I like some Tarantino films more than others, but I don't think he's yet to make a bad movie.
Adina Bernstein: B+.
Collin Willis: A+. Tarantino is unrivaled in his style of storytelling. He has no competition but himself, and Once Upon a Time in Hollywood is further proof that he's not done competing against what he's already created.
Michael Heimbaugh: A+. It's both a pitch-perfect homage to and a scathing critique of the city that's produced so much of the culture we love while ruthlessly chewing up and spitting out lives and careers in its wake. It's also probably about as mature and introspective as we can expect a Tarantino flick to be. I never wanted it to end.
Olaf Lesniak: B+. Might even consider A-. A great film full of surprises, gags and playful turn of events. The only thing I question was some of the editing choices and the redundancy of Russell's character narrating the final part of the story. I would love to end up seeing it again as soon as I get the chance.
Nick Kush: After a second viewing, I'm very close to giving it an A+. Personally, a lot of the more odd storytelling elements work beautifully the second time around (and I also liked them the first time around). And unlike most of Tarantino's films, Once Upon a Time in Hollywood feels like it has a lot to say and much to ponder over. I can't get enough of it.
---
Follow MovieBabble on Twitter @MovieBabble_
Thank you for reading! What are your thoughts on our Once Upon a Time in Hollywood Exit Survey? Comment down below!
If you enjoyed this article, subscribe to MovieBabble via email to stay up to date on the latest content.
Join MovieBabble on Patreon so that new content will always be possible.
What movie topic should I discuss next? Whether it be old or new, the choice is up to you!