The 2010s were a crazily chaotic and rewarding decade in film. While Disney is the clear winner with its launch of the largest franchise of all time among its other tentpoles, it is not the sole winner. Warner Bros, Universal, and Fox all made some great films. The 2010s also saw A24 and Blumhouse take the spotlight as they forged their way to the top of the indie market. The 2010s were filled with films that made us laugh, films that made us cry, and films that nearly made us slide off the edge of our seats.
Let's take a look at the MovieBabble Staff's top picks of this past decade. Each year will have three films hand-selected and voted on by our staff, one winner and two runners up. Since we process time linearly, let's just make it simple and start with 2010.
2010
2010 was a terrific year in movies. M. Night Shyamalan crashed and burned with The Last Airbender. Disney animation reasserted itself as a top dog with Tangled. Christopher Nolan bent our minds with Inception. Jeff Bridges helped proved that the day of the Western wasn't over quite yet with True Grit. And Illumination stepped boldly onto the scene with Despicable Me. 
Honorable Mentions: Inception and Toy Story 3
MovieBabble's Top Movie of 2010: The Social Network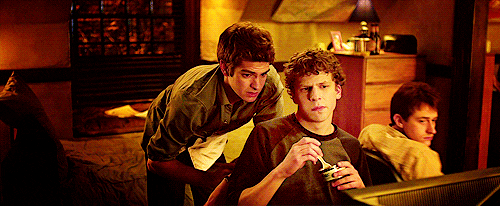 The Social Network is, quite simply, one of the most pleasing films ever made. Featuring a finely tuned script by Aaron Sorkin and breakthrough performances by Jesse Eisenberg, a soon-to-be Spidey Andrew Garfield, and Justin Timberlake, the film works on every level. It is also especially haunting nowadays in 2020 considering everything we now know about Facebook and their intrusions into our everyday lives.
2011
2011 was first and foremost a blockbuster year. We saw the end of Harry Potter after ten years and eight movies. We witnessed the births of Thor and Captain America. We saw DC's first big-time flop of the decade with Green Lantern. We saw a whole new wave of comedians breakthrough with Bridesmaids. And we saw Martin Scorsese break into Spielberg's game with Hugo. 
Honorable Mentions: Moneyball and Rise of the Planet of the Apes
MovieBabble's Top Movie of 2011: The Tree of Life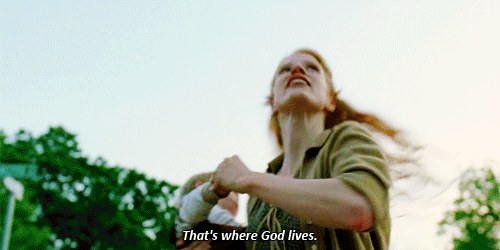 The Tree of Life is Terrence Malick at his best, as he delivers a movie epic in both scale and ambition. Malick makes the smallest moments in the life of a 1950's Texan household field grand as he delivers an almost religious experience in the theater. It's hard to find anything to compare The Tree of Life too because there are so few movies near its level of craftsmanship.
2012
2012 was a very transitional year in cinema. We saw Christian Bale hang up the cowl as Batman, while Andrew Garfield dawned spandex as Spider-Man for the first time. We saw Marvel make a big play and earn an even bigger payoff with The Avengers. Wes Anderson debuts his widely beloved Moonrise Kingdom. Rian Johnson began his decade long streak of commercial and critically successful genre plays. James Bond also came swinging into the decade with what is widely regarded as the best of his 24 films.
Honorable Mentions: The Avengers and Looper
MovieBabble's Top Movie of 2012: The Master
The Master is Paul Thomas Anderson putting literature directly onto the screen. It's a film for generations that reveals something new to the untangle with each successive viewing. It's an authoritative work that explores the natures of power and leadership through the lens of its leads played masterfully by Joaquin Phoenix and Phillip Seymour Hoffman.
2013
2013 isn't the most impressive year of the decade, but that doesn't mean it didn't offer up some cinematic gems. Frozen launched Disney animation into the billion-dollar club. World War Z gave us one last spike in the zombie craze before it died out. Gravity pushed the limits of IMAX screens everywhere. And Pacific Rim proved once again that sometimes all you need from a movie is for a giant robot to punch a giant monster.
Honorable Mentions: 12 Years a Slave and Her
MovieBabble's Top Movie of 2013: The Wolf of Wall Street
There's a reason why Martin Scorcese is top dog. While your parents will probably shut it off after five minutes because of its language, The Wolf of Wall Street is a true cinematic goldmine. While it may not be the top of the director's works, it's an ambitious play away from his usual style as he dives headfirst into dark comedy and the dazzling, drug-fueled world of finance.
2014
2014 was a good year for those who currently dominate the industry. Phil Lord and Christopher Miller cemented themselves as comedic geniuses with The Lego Movie. Marvel got weird with James Gunn's Guardians of the Galaxy while also getting super serious with the Russo Brothers' Captain America: The Winter Soldier. Rosemund Pike disappeared in Gone Girl. Clint Eastwood resurged with a vengeance with American Sniper. And the Keanussaince began with John Wick. 
Honorable Mentions: Whiplash and Interstellar 
MovieBabble's Top Movie of 2014: Birdman or (The Unexpected Virtue of Ignorance)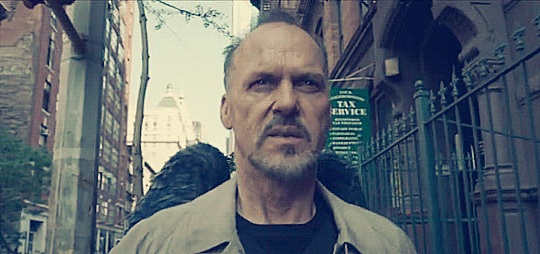 Inventive both with its camera and within its story, Birdman is a wonderfully bizarre film that breathes life into New York City. It's narcissistic, it's a tad pretentious, and it dials its actors up to 11. Birdman is a career-best for Michael Keaton and a wonderful exploration for the rest of us.
2015
2015 was nothing short of spectacular. While most studios had sporadic hits throughout the decade, everyone seemed to be playing their A-game in 2015. We said goodbye to Paul Walker's Brian O'Conner in Furious 7. Matt Damon grew potatoes from his own feces in The Martian. Spotlight hit hard with its investigative journalism. The Big Short took an uncomfortable look into the Great Recession. Star Wars returned under Disney. And the Jurassic Franchise roared back to life with Jurassic World. 
Honorable Mentions: Inside Out and Steve Jobs
MovieBabble's Top Movie of 2015: Mad Max: Fury Road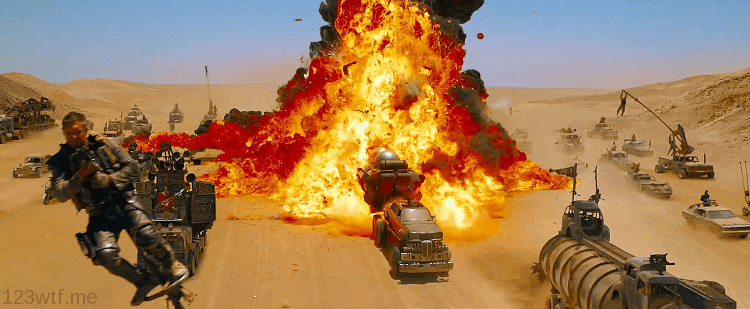 There's a reason why Mad Max: Fury Road was the only landslide victory in MovieBabble's Best of the 2010s voting. There are few other films this ambitious and this intense. George Miller pushes the cast and crew to the limits of their abilities as he crafts a non-stop thrill ride from start to finish. This movie never lets off the gas or dials the heat back down.
2016
2016 was a very diverse year in movies. Captain America: Civil War proved what the superhero genre could be at its finest, Batman V Superman proved what the genre could be at its worst, and Deadpool proved what it could be at its weirdest. Zootopia cemented Disney Animation's original idea hot streak with a $1 billion+ gross. The Coens got weird with Hail, Caesar!. Shane Black tackled the porn industry and capitalist corruption with The Nice Guys. Jeff Bridges helped redefine westerns for the second time this decade with Hell or High Water. And 10 Cloverfield Lane proved that John Goodman could be terrifying.
Honorable Mentions: None
MovieBabble's Top Movie of 2016: It's a Three-Way Tie! (Like in Cars)
La La Land, Moonlight, and Arrival
Given the Oscars' mix-up the following year, it should come as no surprise that La La Land and Moonlight tied for first in our list. Each of these three films defines its genre in a bold new way. La La Land blends old-Hollywood musical numbers with the nuance of modern drama. Moonlight reminds us of the oft-forgotten fact that each one of us has a story to tell, no matter how rough our exteriors or poorly chosen our actions. Arrival pushes the boundaries of what science fiction often is and what it can be.
2017
2017 wasn't afraid to be different. We saw an R-Rated sendoff to Hugh Jackman's Wolverine in Logan. Patty Jenkins and Gal Gadot brought women to the superhero forefront in Wonder Woman. The Shape of Water allowed Guillermo del Toro to get artsy and sentimental with his monsters once more. Greta Gerwig and Saoirse Ronan began their collaborations with Lady Bird. And the Apes Trilogy ended with a bang in War for the Planet of the Apes. 
Honorable Mentions: Blade Runner 2049 and Star Wars: The Last Jedi 
MovieBabble's Top Movie of 2017: Get Out
Get Out is not only proof that Jordan Peele is one of the greatest creatives in the business, but it is what every other horror movie should aspire to be. The darkness of Peele's world and the horrific tools of the genre allow him to explore some uncomfortable topics and positions as he tackles racism head-on. This movie isn't just a defining work of the director or the genre, it's a defining work for all movies since the art of moviemaking began.
2018
2018 saw Marvel go from big to really big with Black Panther and Avengers: Infinity War. Bradley Cooper shattered us all to tears with A Star is Born. Husband and Wife duo, John Krasinski and Emily Blunt wowed with A Quiet Place. Spike Lee returned triumphantly and with no punches pulled in BlackKklansman. And Ari Aster debuted creepily with Hereditary.
Honorable Mentions: You Were Never Really Here
MovieBabble's Top Movie of 2018: It's Another Tie!
Mission: Impossible – Fallout and Spider-Man: Into the Spider-Verse 
Both of these movies push the limits of their predecessors. Fallout dares Tom Cruise to go even further in his commitment to insane stunts and Ethan Hunt to go even deeper into the core of his character. Spider-Verse lets Sony play with Spider-Man in an animated world and explores aspects of the character that had of yet been put to the camera. The dynamic between Peter and Miles helps create Miles Morales as the perfect interpretation of what it means to be Spider-Man.
2019
The decade closed with a bang and quite a few whimpers. The Skywalker Saga ended with its foot in its mouth through The Rise of Skywalker. Martin Scorcese delivered looked back on his career with The Irishman. Noah Baumbach painted a grim reality of love with Marriage Story. Toy Story concluded for the second (and final?) time. Joker copy and pasted its way to the tune of $1 billion, and The Lion King proved that nostalgia triumphs over quality.
Honorable Mentions: Uncut Gems and Once Upon a Time in Hollywood 
MovieBabble's Top Movie of 2019: Avengers: Endgame
We at MovieBabble consider ourselves to be students of film and tend to sway more towards the auteur than the entertainment. However, it's impossible to ignore what a spectacular feat Avengers: Endgame is. After 11 years and 22 movies, the Russo's did the impossible and wrapped up the first leg of the Marvel Cinematic Universe with a tightly wrapped and universally adored bow. This movie delivers on the heart and spectacle that we've all come to expect from the MCU.
Closing Thoughts
We loved this decade in film and we're even more excited to see what the next decade has to offer. Thanks to all of the MovieBabble Staff who voted and provided opinions on their top picks. Thank you, the reader for reading. We can't wait to break down the next decade with you by our side.
---
Follow MovieBabble on Twitter @MovieBabble_ 
Thank you for reading! What are your thoughts on our picks for the best movies of the 2010s? Comment down below!
If you enjoyed this article, subscribe to MovieBabble via email to stay up to date on the latest content.
Join MovieBabble on Patreon so that new content will always be possible.